This Blog's Very First Post!
Tuesday, November 22nd, 2011 at 5:47 pm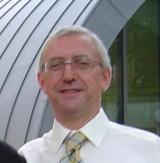 Hi there,
Robert Watkins here, and welcome to my new internet marketing blog. This blog is a "journal" of my experience with my new mentor, Stuart Ross and his "Six Figure Mentors" program. What I learn (both successes and failures) I'll share with you to help you achieve success online, so stay tuned and feel free to bookmark my blog and check back regularly on my progress: my "journey into internet marketing."
I've been online for about four years and learned lots of things, unfortunately making money's not one of them! Because I already had a few domains (including this domain) and hosting I was able to get this site and running  fairly quickly. I was scratching my head, wondering what to write on this first post when I noticed one of my plugins needed updating. So I updated it…
DISASTER STRUCK … Across the screen it said: FATAL ERROR
My site was dead… gone forever. I couldn't get into wordpress admin. I couldn't access it through cpanel. I couldn't do anything using ftp.
When I stopped panicking and had a little time to think, I sent an email to my host (Hostgator) asking for help. In less than an hour this site was back online!
So what have I learned today?
LESSON ONE
Get your hosting from a good company.  Hostgator's technical support are fantastic! I cannot recommend them too highly.
LESSON TWO
Make regular backups of your WordPress site. I've just bought some information on making your wordpress site more secure, and how to backup properly. I've not read it yet, but I'll let you know when I have.
LESSON THREE
Don't install WordPress plugins for the sake of it! If you don't need them, don't install them! If you don't know what they do, don't install them!
Thanks for visiting, and check back soon,
Regards,
Robert
Filed under: General Chat
Like this post? Subscribe to my RSS feed and get loads more!