Master Plan Academy – What's It All About?
Friday, April 4th, 2014 at 5:14 pm
Master Plan Academy – What's It All About?
Wow… My very first blog post for over four months! How time flies when you're having fun!
And talking of "fun" I'll be perfectly honest and say right now that to me blogging is not really my "sport"… It's about as much "fun" as going to the dentist for some root canal work, or sitting through the film "Gravity" and trying to stay awake without screaming…
But a man's got to do…
I thought long and hard (okay… so it took about ten seconds) to decide what to write this post about.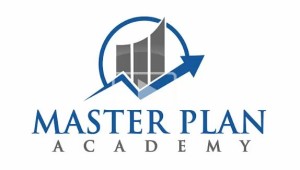 You see, exactly one month ago I came across the Master Plan Academy… it's  by a fellow Welshman named Anthony Tilley. Now I'll tell you from the start that this isn't some crappy $7 ebook or Warrior Special Offer…
(Do you really think you're gonna get rich by reading one of them? I'll ask you this time next year the same question!)
…The Master Plan Academy is a "top of the range" training and mentoring program that's designed to turn even a complete and utter beginner into a fully fledged and money-making internet marketer in as short as time as possible…
Virtually everything you need is provided:
Weekly in-depth training videos
Free products to build your lists (yes, lists… plural)
Squeeze pages
Email swipes
Sales funnels
How to get all the traffic you can handle
Super-fast support by Anthony himself (if you ever need it!)
The only things you'll need if you haven't already got them is hosting, a domain, and an Aweber account.
The Master Plan Academy is all about building email lists and making money through affiliate sales, and using Anthony's training it took me exactly one week (almost to the minute!) to make my first commission, and (to date) I've made three more since.
"Aha!" I hear you say… "But you already had a list… That's cheating!"
Nope… All the sales came from a list that was specifically created for this course. And it's not even very big (actually it's tiny)… As I type this post the list size stands at just 287… But it's growing  quickly.
And remember… I'm only half-way through the course and already making money!
If you'd like to check out the Master Plan Academy and see how you can change your life for the better, just click the link below then enter your very best email… AND SMILE!
.
Tagged with: email marketing • how to build a list • how to make money with affiliate marketing • list building • master plan academy
Filed under: General Chat • internet marketing • List Building
Like this post? Subscribe to my RSS feed and get loads more!