Ever Bought A Crappy Shiny Object? Now Get Your Own Back!
Tuesday, October 8th, 2013 at 9:43 pm
Ever Bought A Crappy Shiny Object? Now Get Your Own Back!
Hi Guys!
Have you ever bought a shiny object?
Go on… admit it! We're all friends here… There's nothing to be ashamed of, honestly.
I know I have… tons of them. They're sitting on my hard drive just taking up space. Over the last few years I really do hate to think how much I've spent… Certainly hundreds… Probably thousands…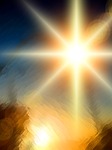 It's at this point that I've got to say that I really can't remember the term "shiny objects" being around for more than a couple of years… Certainly the junk products were… but they just weren't called "shiny objects".
I reckon the marketer who came up with that name had a stoke of genius…
Probably he was sending out a broadcast to his list and telling his subscribers how totally crappy everybody else's products were but his new product was unbelievable brilliant…
…And then went on to promote the biggest crock of shit ever to hit the internet…
And so the "shiny object" was born!
But Whoa a Second!
Is it really fair to call them shiny objects? …To tar them all with the same brush?
I know for a fact that there are several product creators that take a huge pride in the fact that they knock out at least one product a week and stick them on the Warrior Forum or JvZoo…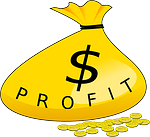 Most of these products really are low quality crap… The amount of research and effort that goes into them really is abysmal…
But there's also a lot of low-cost products that really do provide a great deal of useful information…
Of course, you nearly always get the obligatory one time offer, upsell, downsell, sideways sell etc… But you don't have to buy them!
A lot of the time (most of the time?) the main object of selling these products is to get you onto the product creator's list… Making money at this point is secondary… that's why they very often offer 100% commissions to affiliates  (which is something they can't do on Clickbank).
I believe another problem (even with the good ones) is that they are priced too cheaply (re-read last paragraph!). Let's be honest, you're far more likely to study an info product if you'd just paid $27 for it instead of $7…
The "perceived" value is less… so you're expecting crap even before you buy! (Even if it's pretty good!). If it doesn't work miracles within twenty minutes you start looking for your next "fix" of info…
The Shiny Object Syndrome has began… Hang on to your seat!
But All Is Not Yet Lost
Back a while ago I bought a really good product (no, it's not a shiny object!) called "The Guide To Cashing In On New Shiny Object Syndrome".  It's by Tiffany Dow, who now goes by her maiden name of Tiffany Lambert…
Anyway, it really is a cracking 40-page guide that shows you exactly (and I do mean step by little step) how to make money from all the stuff you've got gathering cyber dust on your hard drive.
Pretty soon you may even find yourself buying shiny objects just so's you can sell them for a (big!) profit to less fortunate "Shiny Object Syndrome" sufferers!
Take a good look below…
"The Guide To Cashing In On New Shiny Object Syndrome" 
As always, I really do appreciate your comments!
Speak soon,
Robert "shiny balls" Watkins
.
Filed under: General Chat • internet marketing • List Building
Like this post? Subscribe to my RSS feed and get loads more!